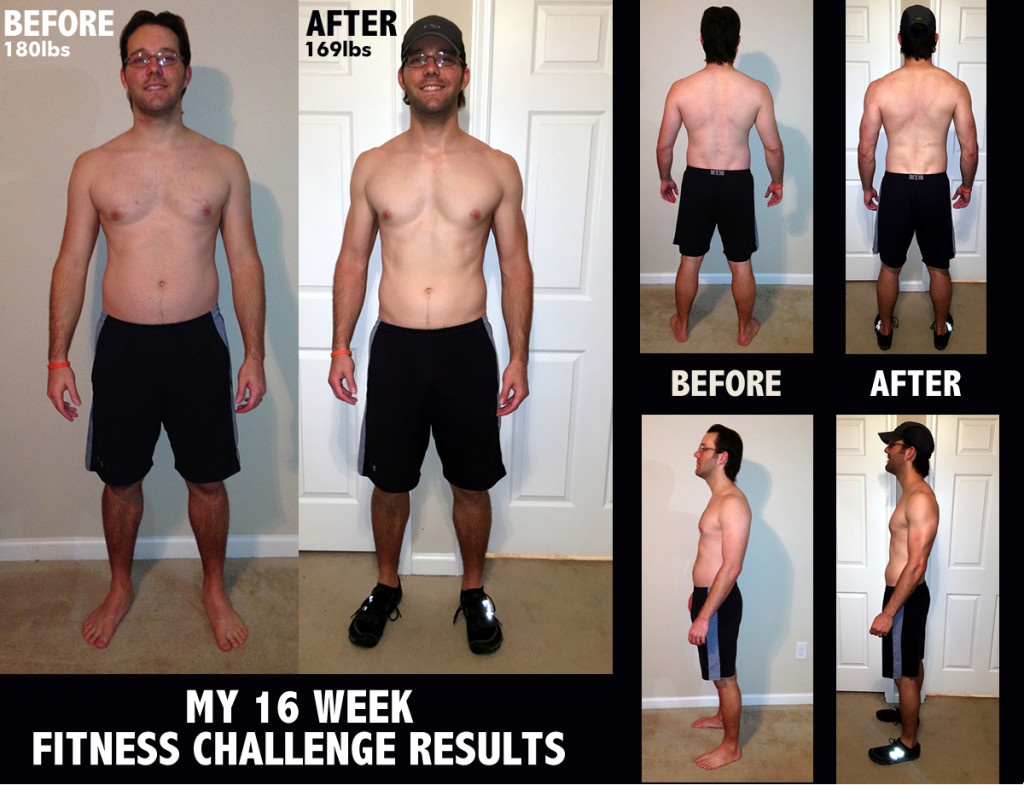 I completed my 16 week fitness challenge that I posted about on Jan 11, 2015 called My Personal 2015 Fitness Goals Before Next Bow Hunting Season
As a recap, after my son was born, I decided to focus all my time and energy on him so that I wouldn't miss any of his first moments of life.  I'm a proud father and have no regrets on my choice.  That being said, my fitness and nutrition did take dive as a result.  I did gained some extra weight as you can see in my before photos.
I took on a 16 week fitness challenge (which I shared my progress on techguytofitguy.com) because I wanted a way to get back in shape before the next hunting season and this challenge was different from others I've seen.  I dropped 11 pounds and build back my lean muscle while on the challenge.  I was after lean muscle again as it allows me to have more flexible mobility while providing strength where needed.
Our podcast isn't just about archery tactics, its about a bowhunters lifestyle and for me, being healthy and fit is part of that lifestyle. In a way, it's a hunting tactic as well. I wanted to write about my "becoming fit again" fitness journey because in my mind, bowhunting and fitness are linked and is something that Scott and I both have a passion for and love to share on that subject.
You might have even listened to a few of our episode on fitness related topic:
I might not be built like Davie "Crockett" Ferraro yet and I'm ok with that because I know I'll get there one day.  I'm working towards a very successful year in hunting and now that I'm back in shape, it'll just be that much easier.
My After Photos:
Just because I'm back in shape doesn't mean I'll stop training.  Scott and I are actually coming up with something really amazing for our show.  It's different from all the other bowhunter podcasts out there.  I won't give out to much detail right now but I can say this… imagine that it's going to be fun, so stay fit and stay tuned in to The BowRush Podcast.
I would love to know your thoughts regarding my transformation above.  Please leave a comment below.