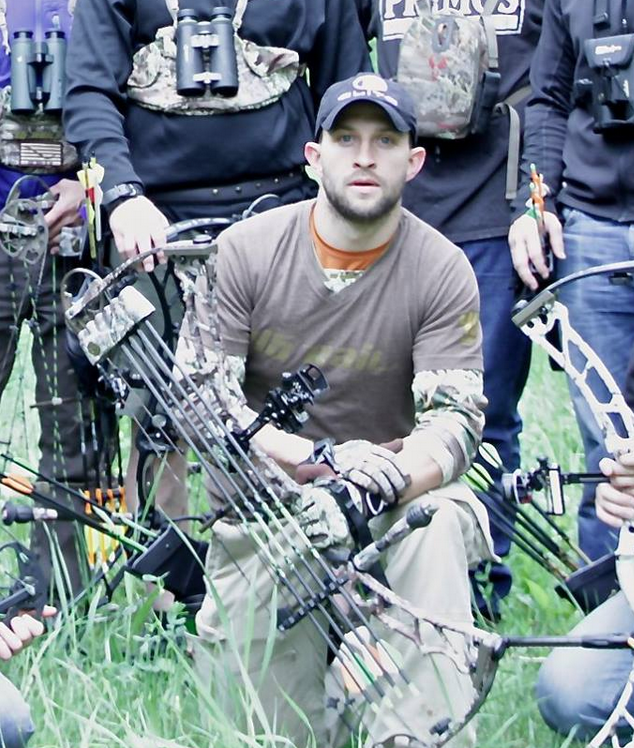 I was born in colorado and grew up fishing ,hiking and camping. My family moved to Georgia when I was 10 and I picked up right were I had left off in colorado. I spent a lot of my time before and after school fishing the Chattahoochee and farm ponds or just searching the woods. It wasn't until I was 18 that I was given the opportunity to begin hunting and I was addicted from the first time I climbed a tree stand.Though I began hunting with a riffle I quickly found a passion for archery.
I am a big believer in putting time in in the off season to understand your hunting property. What food and water sources are available , where bedding areas are and how the deer travel. Knowing one spot were deer will show up is good but knowing how or why they travel is even better. Being able to change your game plan on the fly is critical.
I currently live in Georgia and am a whitetail fanatic but I recently spent some time in colorado and Utah shooting with and learning from some of the best spot and stalk hunters as well as long distance shooters to help me on my western elk and mule deer hunts.
I am a fly fishing and duck guide on the Chattahoochee River as well as work for a western tactical hunting camo company.
My current bow setup:
Bow – Elite Energy 25 with 6.6oz stabilizer Max-1 Camo
Sight – CBE Tek Hybrid Dovetail
Rest – Elite Custom HDX UltraRest
String – Winners Choice
Arrows – 290 grain Gold Tip Name The Game 3in Vain vanish
Broadheads – 100grain Montec G-5
Release – Scott Archery Rhino XT solid swivel