Podcast: Play in new window | Embed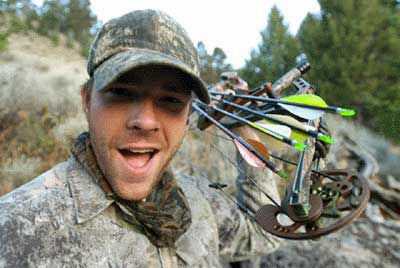 It was a real treat to have Mark Seacat on this episode.   Mark lives the dream life that most of us hunter only wish we could.  He gets to hunt all over the world and create awesome experiences while building a legacy that his kids can follow.
We're sure you'll enjoy this episode as we dive into many different topics.  You'll hear Mark talk about the transition between extreme climbing to hunting while mixed in a few awesome hunting stories.  Plus, Mark shares is personal insight on how he feels the hunting industry, itself, is getting better.  And if you listen all the way through, he even talks about knowing who your true hunting buddies are and how you'll know for sure, real quick, when they're packing out your trophy animal. Needless to say this episode is jam packed full of killer nuggets that Mark shares, so don't miss out.

Mark's top five must haves on any backcountry hunt:
Backpack – Stone Glacier
Optics – Leica Hunting Optics
Clothing – Sitka Gear
Boots – La Sportiva
Killer Food – * hint, he doesn't pack ramen noodles.
Did you like this episode? If so, please give us a positive rating on iTunes. You can use this link http://mybowrush.com/itunes * you must have an iTunes account to leave a review.



Follow Us On Facebook:
https://www.facebook.com/Mybowrush
Follow Us On Twitter:
http://twitter.com/mybowrush
Follow Us On Google +:
https://plus.google.com/+Mybowrush/posts
Share a badass catchphrase?
If you've listened to the whole podcast of each episode, you might have noticed that we added a catchphrase at the end that was sent to use by a listener.  The next one could be yours, so comment below and or send us an email with what you come up with and if we like it, we'll use it.
If you have any questions, feel free to comment below.