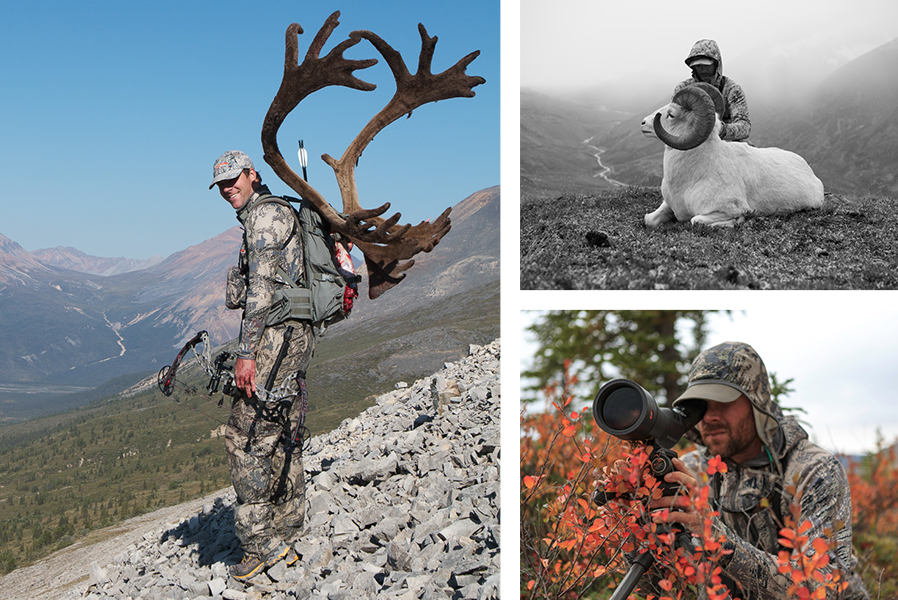 What makes Mark different from other overenthusiastic hunters is that he actually wants to hunt like this, while most of us want only to have hunted like this.
"I'm constantly looking at how to push myself further," he says. "Like, how do I find an animal that would somehow define the effort I put into this?"
Before turning his full attention to hunting, Mark spent years living out of cars, tents and storage units as a climber chasing storied summits, steep icefalls and classic big wall lines around the world. His nomadic existence gave him something like a guiding principle: process, exertion, and personal experience mean more to him than accomplishments. That way of thinking has been bleeding from the edges of his photos ever since. In fact, Mark's authentic, experiential images are largely responsible for the hunting industry's slow repentance from years of staged photos and contrived expressions of machismo.
"Pushing the edge of what's personally possible requires gear at the edge of what's technically possible," he says. "Gear that's truly better always opens up new possibilities, and that's what Sitka has done for me."
Website: http://seacatcreative.com
Instagram: http://instagram.com/westseacat
Facebook: https://www.facebook.com/WestSeacat?fref=ts