Ah memories.  I bought my very first bow back in 2009.   It was after doing a lot of research and spending hours at Bass Pro looking at all the different types of bows however I couldn't make a choice on what I wanted.   I took my time learning about each type of bow they had to offer.  There was Bowtech, PSE, Bear, Diamond and of course RedHead.  After talking with the sales reps at Bass Pro, I decided not to buy a bow from them at that time.
I looked else where which was a right choice me.  I was referred to Jason, head guy at the time for the archery department at Adventure Outdoors located in South Cobb, Georgia.  Jason spent a good hour, I think, talking about which bows he sells in store.  He didn't BS on what I should or shouldn't buy for my first bow.  This was a different experience than that I got at Bass Pro as the sale guy for Bass Pro seem to be setting up a bow that fit him.  I think at that time I was looking for a Hoyt Katera because I heard good things about that bow from BowCast (past podcast).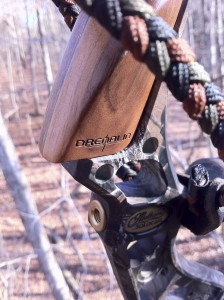 Jason told me the pros and cons to the Hoyt brand, nothing being bad, just things to consider while we were talking.  He pulled out the Drenalin bow made by Mathews.  I was still head strong on looking at the Hoyt, but I didn't want to be limited so I held the Mathews and drew back the bow.  I was amazed at how smooth the draw was.  It was light weight and it felt really good holding it.  I knew right then that the Drenalin was going to be my first bow.   I didn't know, however, how much it was going to cost so when I took a pick at price, I realized I wasn't going to be getting the Mathews bow that day.  I think Jason knew that from my expression on my face.  I thanked him for spending so much time sharing his knowledge about bows and bow hunting.  He said that when I was ready to make my first bow purchase that he would help make sure I only bought what I would need so I could get out in the field that season without breaking the bank.  That was music to my ears!  Jason not only loves the sport, but also shows great customer service.  I wasn't pressured, I didn't feel confused and I felt comfortable dealing with Jason for my first purchase.   That is a good point to make:  when buying your first bow, you should feel good about the choice and not pressured.  I check out a few other places to see what they had to offer and spoke with the sale reps, but I didn't get the same feeling of trust.  Jason from Adventure Outdoors seemed to be the right person to buy from and the right place to spend my money.  So, after weeks of saving, on September 10, 2009, I was able to put together enough money to buy the bow in cash.  I called Jason and that afternoon I walked out with my Mathews Drenalin.
I felt good about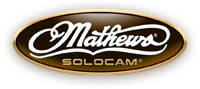 the choice I made with the bow purchase.  I will be honest, I was temped at buying a cheaper bow right before I had the full amount for the Mathews, but Yana, my wife, said something that made perfect sense, "if I am going to spend money on a bow, why would I buy a bow that was cheaper, which in the end I wouldn't like?".  I took the advice and waited.  I look back today and I am so glad I did.
For anyone that is looking at buying their first bow, my advice is (and this is based only from my personal experience) is take your time and look at all the brands.  Don't limit yourself to what you see on TV or only what you see in stores.  Is Mathews the best brand?  I believe they are one of the top few out there.  Bass Pro is a good place to start, but don't stop there.  Look around and talk with different experts even if it's from a store.  Drive out of your way so in the end you can make the right choice.  A bow can be a great investment, but only if you put the time in.   I did and to me, it paid off.  :  )
Thanks for reading.
===========================
Resources
The Store where I bought my Mathews Drenalin Bow:
Adventure Outdoors
2500 South Cobb Dr SE
Smyrna, GA 30080
770.333.9880  ex-27
Ask for Jason *if he still works there.
http://www.adventureoutdoors.us