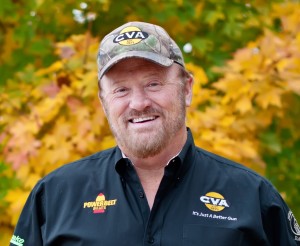 Television and Radio Host and Producer
Ever since I can remember I have been doing something in the outdoors. Whether its fishing, hunting, no matter what it is, if it's related to the outdoors I'll be there! I've been fortunate these many years to share my outdoor experiences with you via TV and radio. We have a great lineup of adventures planned for 2014 and 15, and we hope you'll join us.
Be sure to call us on the radio show Saturday mornings and share your adventures. I hope to see you on the lake or in the woods real soon! Remember, "If you're too busy to go fishing or hunting, you're just too busy!"
Radio Show: http://www.oneilloutside.com/RadioMainPage.html
Host, Creator and Producer:

"O'NEILL OUTSIDE" TELEVISION

52 weekly outdoor programs into 100,000,000* households nationally.

Celebrating 33 years in 2014
.
Weekly HH Delivery: 300,000.
Host, Creator and Producer:

"O'NEILL OUTSIDE" RADIO

Via Atlanta's Flagship Station WSB-AM 750 and WSB 95.5 FM, the "O'Neill Outside" program covers 38 states, airing from 4 to 6 a.m. Saturdays.

Celebrating 22 years in May 2014. Weekly Audience: 400,000.

Creator and Producer:

"TRAVIS JOHNSON'S OUTDOORS" TELEVISION

52 weekly outdoor programs into 20,000,000 households across the Southeast beginning in July 2013. This program, targeting a new generation of outdoorsmen and women, will be hosted by Travis Johnson.

A projected audience of over 70,000 is expected.

Author:

"O'NEILL OUTSIDE" GAME AND FISH DISH COOKBOOK - VOLUME 1

A collection of Recipes developed for television with Photos and accounts of adventures in the outdoors.
18,000 in first printing. Available at Bass Pro Shops and other retailers. Also available online at Amazon.com and oneilloutside.com.

Publisher:

"O'NEILL OUTSIDE" MONTHLY VIDEO NEWSLETTER

Editorials, Outdoor news, Recipes, and Fishing and Hunting tips all in video form.
72,000 Subscribers.

Website Publisher:

www.oneilloutside.com:

Television show listings, Radio show archives, Photos, Videos, Tips, Reports, Editorials, and Links.

129,000 unique monthly visitors.

Facebook:

Over 13,000 friends contacted several times a week with Photos, Updates, Columns, and Videos.

There are other pages with more friends but 86% of our friends engage on a regular basis.