Podcast: Play in new window | Embed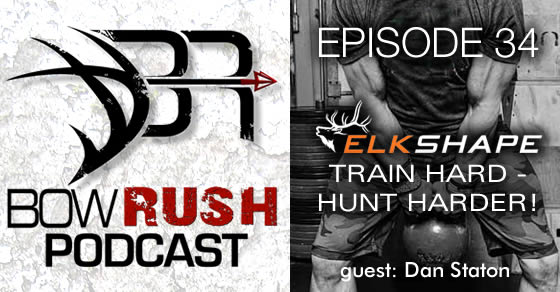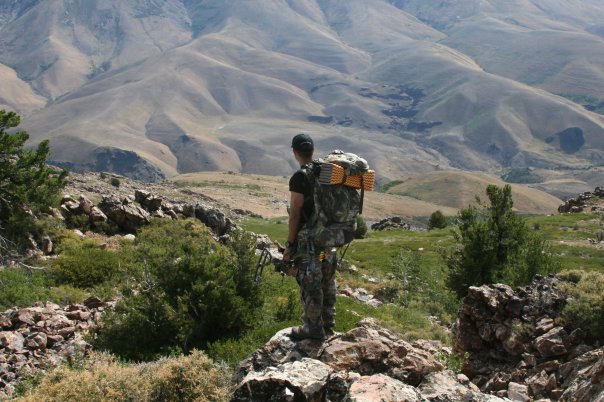 So fitness and hunting can coincide with one another, it's true.. don't believe it? Well in this episode you'll find out how and why we feel it's relivent.  We spoke with Dan Staton, the owner of CrossFit Spokane Valley in Washington and the guy behind Elk Shape website.  Dan was also one of the original owners of Train To Hunt.  We go over some simple ways to start getting back in shape and even how Crossfit might be a key to that goal.  Crossfit isn't the only way to become hunt strong, but after hearing what Dan has to say, you might feel intrigued enough to give Crossfit a shot.  Look, the goal is to be your very best at hunting and being strong only helps in that achievement.
Here's a thought…  do you want to harvest the weakest animal or the strongest in the herd?  My guest is that you want the biggest, strongest oldest bull alive, correct?  Well if that is the case, shouldn't you at least own it to the animal to be at your very best before taking it's life?  It seems only fair in my opinion.
Show Notes:
Dan recently came back from the Crossfit Games 2016 and he shared some of his personal experience while attending.  Dan gave a good perspective on delayed gratification from the Crossfit games and hunting.
Dan started Crossfit in 2006 and in fact, was not for Crossfit before he understood the value it can provide.  This is a common situation among many people, but as each year comes and goes, more and more people turn to Crossfit as an option.
One of the things that Dan fully believes is that fitness can truly help off set your hunting skills by allowing you to hunt harder and longer with more effectiveness.
Get out your pen and pad and get ready to start taking notes, because Dan shares some great hunting tips while in the backcountry.
Fitness Tips For A Beginner:
Start walking everyday for 20 minutes in an interval training style. Speed up, slow down throughout the walk and wear a backpack when you can.
Look at your nutrition.  Weigh and measure your food and cut out the crap, no fast food.  You should be able to, over time, drop at least 5 pounds which makes a big difference.
Throughout the show we go over a few hunts that Dan has lined up for this season and they seem amazing.  We can't wait to get him back on the show and share how the season ends and hopefully hear some awesome stories.
Quick URL Links:
Did you like this episode?
If so, please give us a positive rating on iTunes. You can use this link http://mybowrush.com/itunes * you must have an iTunes account to leave a review.
Follow Us On Facebook:

https://www.facebook.com/Mybowrush
Follow Us On CamoPhoto: *mobile app only
http://camophoto.co
* search for @mybowrush

Follow Us On Twitter:
http://twitter.com/mybowrush
Follow Us On Google +:
https://plus.google.com/+Mybowrush/posts
Share a badass catchphrase?
If you've listened to the whole podcast of each episode, you might have noticed that we added a catchphrase at the end that was sent to use by a listener.  The next one could be yours, so comment below and or send us an email with what you come up with and if we like it, we'll use it.
If you have any questions, feel free to comment below.