Podcast: Play in new window | Embed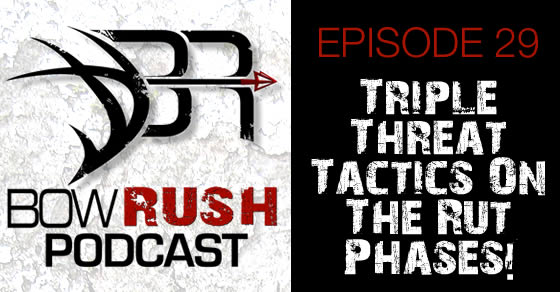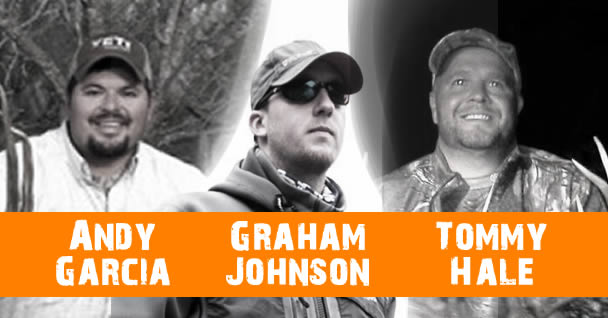 On this episode, we did a camp fire setting (but on the phone), to go over the Pre Rut, Rut or Peak Rut and Post Rut phases.  We changed up the dynamics of this episode by bring on three different hunters in three different regions to share what they personally do to capitalize on each phase of the rut.  It's packed full of useful tips.  The guests we brought on are Andy Garcia, Graham Johnson and Tommy Hale. Enjoy!
Andy Garcia (Texas) Rut Phases Tips:
Knowing the deer in your area and pick one deer and go after it.
Run camera to know the pattern
Rut peeks around second of December
Corn Feeders are your friend in this area. (controversial topic)
Get up on top of a hill near a corn feed and spot and stock.
We rattle for about two weeks and then we put it away.
Graham Johnson (Georgia) Rut Phases Tips:
Hunt the does

Graham personally doesn't do any calls during the rut.
Rut peeks around end of November, early December.
Take the older does as they will bust your all the time.
Get the tarsal glands and hang them in the woods.
Tommy Hale (Missouri) Rut Phases Tips:
Hunt the does because the buck are around them.
Hunt all day because you don't know when they will show so bring something to read.
Tommy feels in his area the best cover scent wold be diesel fuel.
Go back to hunting the food source after the rut.
Hunt based on the weather pattern because when there is a big change in air patterns, the deer tend to be up on their feet.
Lessons Learned:
Andy feels that the buck bombs are amazing for the first time around but afterwards they tend to be a waste of time as it seems like the deer are not reacting anymore from it.
Tommy is OCD when it comes to scent control but for good reason. The less he smells like a human and more like the woods, the better chance he has because he eliminated a variable.  He uses scent free nose jammer wipes on his bow to help with scent control.
Graham learned to always have an arrow nocked even after shooting a deer because you never know when another doe or buck might show up.  Graham takes two sweatshirts and wraps them around his feet during the cold weather.
Did you like this episode?
If so, please give us a positive rating on iTunes. You can use this link http://mybowrush.com/itunes * you must have an iTunes account to leave a review.
Follow Us On Facebook:

https://www.facebook.com/Mybowrush
Follow Us On CamoPhoto: *mobile app only
http://camophoto.co
* search for @mybowrush

Follow Us On Twitter:
http://twitter.com/mybowrush
Follow Us On Google +:
https://plus.google.com/+Mybowrush/posts
Share a badass catchphrase?
If you've listened to the whole podcast of each episode, you might have noticed that we added a catchphrase at the end that was sent to use by a listener.  The next one could be yours, so comment below and or send us an email with what you come up with and if we like it, we'll use it.
If you have any questions, feel free to comment below.