Podcast: Play in new window | Embed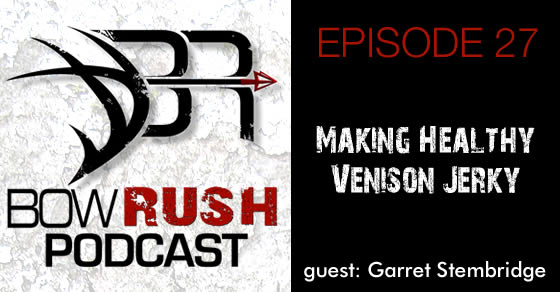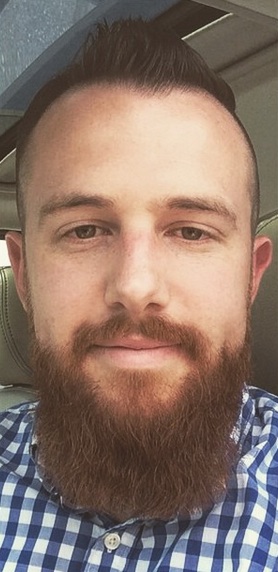 This week on The BowRush Podcast, we spoke with Garret Stembridge to go over how to make healthy jerky.  This has been a topic I have wanted to cover for a very long time.   Now you might be thinking that you already make healthy jerky and for some you might be right, however let me ask you this… Do you use store bought blends or pre-bottled sauces to flavor the meat? If you do then you might be surprised to find out that your once healthy free range meat is not so healthy anymore.  Just look at all the fillers in the pre made blends and you will understand what I mean.  That brings us to why we had this topic with Garret.  He and his family live their life in a more healthier way and they don't skimp when it comes to their jerky.  This is a great introduction to how to start making jerky using real ingredients.  Enjoy!
General show notes:
When speaking with Garret, he was very open about how making your own jerky is "a great source of healthy snack".  That is as long as you are making it.  If you go to a store to buy a bag a jerky, however convenient it may be, that packaged jerky is loaded with sugar and lots of filler ingredients that you don't know what it is or how to even say it.
Garret makes jerky either with strips or ground and though he prefers using ground as the primary choice he gave us a really good tip on how to make it with strips.  First, don't let the meat thaw completely as it will make it easier to cut the strips in the same strip sizes.  Second, aim for 1 quarter of an inch in size for the strips and then marinade the meat overnight.
When using the dehydrator, you usually want to let the meat cook for at least 6 hours or longer.  A good rule of thumb is that if you bend the jerky and it snaps in half then you cooked it too long.  You don't want to undercook it either.  You want it to be cooked enough so that when you try to bend it that it will start to crack but not snap in half.  You want to hear and feel cracking but it should still stay together.   You don't want to under cook it, because there may still be harmful bacteria.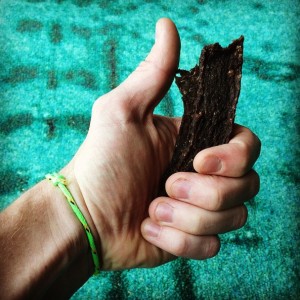 How to make your own healthy jerky blends:
I have to say I have always been kind of cautious doing this because I never wanted to mess up the limited amount of meat I had so I tend to fall back on pre-blends to insure taste but I want to start taking the steps in making my own.  Garret gave some good tips to get me started which I think everyone might like to know.
Substitute brown sugar with coconut sugar, honey, or agave.
Add red pepper flakes to for a spicy kick.
Using broth (beef, chicken, or vegetable broth) to make it a liquid spread.
Use salt to cure the meat.

You can use a type of salt that Morton provides called Tender Quick  which is a concentrated salt used for the purpose of preserving meats.
How to cure the meat:  
Salt is the main form of curing the meat, but you want to make sure you use just the right amount of salt so that you don't over salt.  It's better to use less salt than more; however,  if you don't put enough salt then you can expose yourself to harmful pathogens.  So based on some of Garret's recipes he uses, an example would be to use about 1 tsp for every 1 pound of meat.  This would be a good place to start.  

A recipe that Garret really likes is one he got from a website from Alergy Free Alaska.
5 tsp Garlic powder
4 tsp Onion powder
3 to 4 tsp of sea salt  * Garret usually only does 2 tsp

2 tsp of ground black pepper
1 quart plus 1 cups of beef, chicken or vegetable broth
1 tbsp of liquid smoke
2 tsp of unsulphured molasses *Garret uses honey

Mix it all up with the meat and let it set for up to 12 to 18 hours.  Use jerky gun to separate the meat on the dehydrator trays.  Dehydrate the mean between 4 to 6 hours.

Quick Links:

Did you like this episode?
If so, please give us a positive rating on iTunes. You can use this link http://mybowrush.com/itunes * you must have an iTunes account to leave a review.
Follow Us On Facebook:

https://www.facebook.com/Mybowrush
Follow Us On CamoPhoto: *mobile app only
http://camophoto.co
* search for @mybowrush

Follow Us On Twitter:
http://twitter.com/mybowrush
Follow Us On Google +:
https://plus.google.com/+Mybowrush/posts
Share a badass catchphrase?
If you've listened to the whole podcast of each episode, you might have noticed that we added a catchphrase at the end that was sent to use by a listener.  The next one could be yours, so comment below and or send us an email with what you come up with and if we like it, we'll use it.
If you have any questions, feel free to comment below.