Podcast: Play in new window | Embed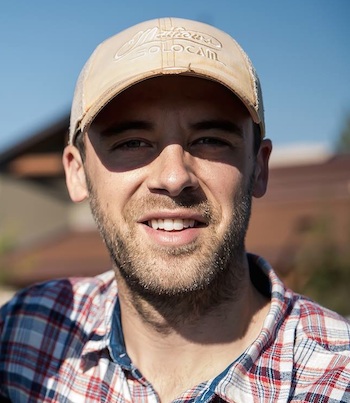 This week on The BowRush Podcast, we covered Mathews Archery with Brad Christian, who works at Mathews as their Brand and Marketing Manager, who shared with us some history about Mathews and talked about their new product line.   If you have ever watched a hunting show or looked at a hunting magazine in your life, then you've seen Mathews Archery at some point.  Over the years Mathews has developed game changing bows that give the slogan "catch us if you can" a true meaning and with the NEW No-Cam product line, well, it looks like Mathews has done it again.
General show notes:
Mathews Archery has been around for over 20 years. Before Mathews Archery was formed, Matt originally started a company called McPherson Archery which he sold so that he could produce the SoloCam bows by Mathews which Matt believes was the answer to the trimming issue with dual cams at the time. It happen to be over 10 years afterwards Matt bought back the McPherson name to create a dual cam series which they called the Monster and was very successful.
When speaking with Brad, I asked him how the No-Cam bow came to the market.  Brad said that it was a combination of the Monster series dual cam and the AVS® Cams system which helped Matt finally have a process he needed to design and achieve the No-Cam system.  This also allowed the No-Cam to have the Nock point completely centered between the axels which is not normal to any other bow on the market.   If you ask anyone who has shot the No-Cam bow, you will hear them say that this bow is Dead-In-The-Hand.
No-Cam TRG: is the target line.
No-Cam HTR: is the bow hunter line.  The No-Cam HTR is more than effective for both hunting as well as if you want to do 3D shoots. Another good option is their Chill X Pro bow, which is their dual cam system and has a longer axle to axle and would be perfect for the hunter that is looking for speed.
Mathews On-A-Budget Bow option:  So if you are on a budget and are looking for a quality bow still made by Mathews, you might want to check out their Mission line at http://missionarchery.com which is made by Mathews at their Mathews facility.  The Mission bows will cost between $200 to $500 range depending on the model, but you will be buying a bow knowing it was made by Mathews.
Size note…  Always USE Mathews Zebra Strings even when it comes time to replace your string as the Zebra Strings preform best on Mathews bows over aftermarket varieties.
What about Mathews Warranty:  On a personal experience, Mathews has taken care of me with my Mathews Drenalin in replacing the limbs at no cost even after years of wear and tear.  This was also after already repairing my bow years beforehand when Scott accidentally damage by bow and even then Mathews replaced and repaired at no cost.  When I said this to Brad, he confirmed that even with the slim number of warranty situations that come up, Mathews will always take care of their shooters and stand behind their product.  I can agree based on my experience so far and have appreciated the ease in which they handled each situation.
Mathews Pre-Season Training Video:

Quick Links:
Did you like this episode?
If so, please give us a positive rating on iTunes. You can use this link http://mybowrush.com/itunes * you must have an iTunes account to leave a review.
Follow Us On Facebook:

https://www.facebook.com/Mybowrush
Follow Us On Twitter:
http://twitter.com/mybowrush
Follow Us On Google +:
https://plus.google.com/+Mybowrush/posts
Share a badass catchphrase?
If you've listened to the whole podcast of each episode, you might have noticed that we added a catchphrase at the end that was sent to use by a listener.  The next one could be yours, so comment below and or send us an email with what you come up with and if we like it, we'll use it.
If you have any questions, feel free to comment below.