Podcast: Play in new window | Embed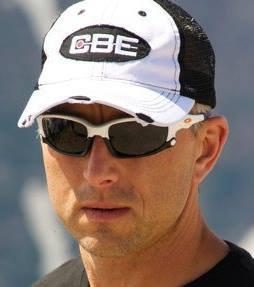 Welcome back to another awesome addition of The BowRush Podcast.  This week we covered Elite Archery by bring back Anthony Dixon as he shoots Elite and has a simple way of sharing why he loves these bows.  Anthony even shares on his past experience with a previous company and why he switched.
General show notes:
Elite started to cerakote their bow cams to help cut down on the shimmer that cams normally have.  Elite doesn't have a large selection of models to choose from but the bows are built for just about everybody.   Elite bows are built on a modular system to change your draw length.
Elite bows are normally heavier than other manufactures by design ranging around 4 pounds and up;  one purpose is to help with better stabilization and weight distribution when the bow is loaded down. Anthony explains why Elite build their bows this way and how pin float patterns play a part in this.  Elite bows hold on target extremely well.
Best Elite bow for the price: Elite bows are around the $800 range.  Anthony's opinion is that the Elite Synergy is the best bow for the price.  The Synergy is a 33 1/2 axel to axel which is small and perfect for tree stands and ground blinds.  Anthony shoots the Elite Energy 35 at a 28 inch draw length which is a little long at 34 1/2 axel to axel but here is the catch, the Energy 35 sits on target which is great for target shooting.
Anthony explains why target archers are the best in the world and how Elite is starting to make a name for them in that area outside of hunting.  If you do any research, you'll also find out that Levi Morgan left Mathews Archery and went with Elite Archery and is now shooting Energy 35 as well.
Best Warranty in the business:  Elite Archery gives a limited liability on the bows, but what makes them unique is that they allow you to transfer your warranty to a new owner if you sell it, which means your bow has a higher resell value.  If you were to sell your Elite bow today, the person who buys the bow will have the comfort in knowing the bow is still under warranty.  Elite doesn't stop there, if for whatever reason you have any issue with the bow while on a hunt, Elite will send you one of their bows fully geared up for free as a loaner so that your hunt isn't over.
Remove your variables.  Anthony explains that the more variables you have in a bow, the less successful you'll be and in his opinion, Elite builds bows that have fewer variables.
Quick Links:
Did you like this episode?
If so, please give us a positive rating on iTunes. You can use this link http://mybowrush.com/itunes * you must have an iTunes account to leave a review.
Follow Us On Facebook:

https://www.facebook.com/Mybowrush
Follow Us On Twitter:
http://twitter.com/mybowrush
Follow Us On Google +:
https://plus.google.com/+Mybowrush/posts
Share a badass catchphrase?
If you've listened to the whole podcast of each episode, you might have noticed that we added a catchphrase at the end that was sent to use by a listener.  The next one could be yours, so comment below and or send us an email with what you come up with and if we like it, we'll use it.
If you have any questions, feel free to comment below.