Podcast: Play in new window | Embed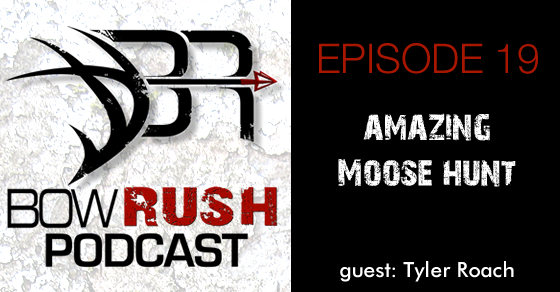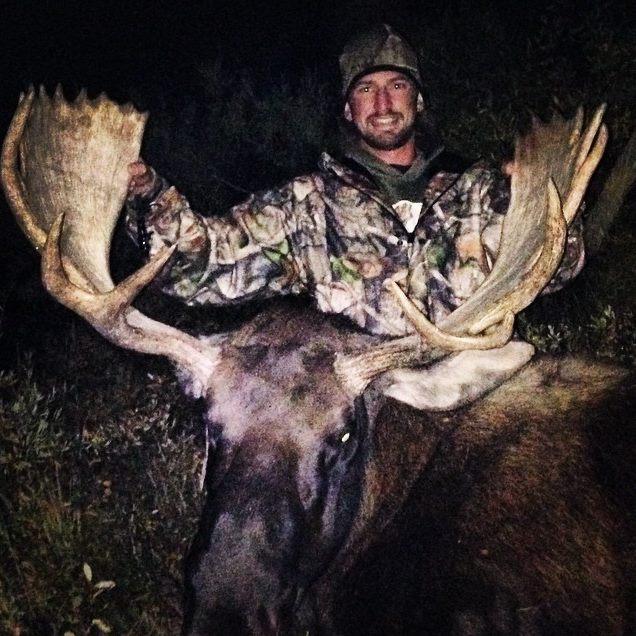 Welcome back to another awesome addition of The BowRush Podcast.  This episode was a very interesting one.  We had Tyler Roach come on and share with us his awesome Colorado Moose hunt that he had last year.  It was well worth the listen because he brings you along with him as he tells his story.  Tyler even shares some of his tips that he's learned over the years of hunting.
What's impressive is that Tyler thinks about hunting all year long instead of focusing only when the season is near.  He has spent years hunting elk and other wildlife in Colorado and has learned many skills to make him a deadly hunter.  He's a great story teller and can share on so many experiences that he has had whether good or bad and yet it is still fun to listen.  Tyler is only in his mid to late 20's and so he has such a long hunting carrier ahead of him so keep your eye out one day as you might see him on TV one day.
We asked Tyler what's next for him and he told us that he's taking steps to get his foot in the outdoor industry by learning how to film hunts professionally.  He has filmed a few hunts in the past but it's time for him to step up his game and join the big boys of the industry.
The outdoor film school that Tyler recently went to was with the Outback Outdoors.
http://goo.gl/DKZrua
We'll follow up with Tyler in a few weeks and get an update on what his experience was like during his training.  Hopefully we'll get some insight on what he learned during his time with Outback Outdoors.  We may even get to see a finished product of some of his work so stay tuned.
======================
We are looking to do an episode covering bucket list hunts that everyone is after.  If you have a bucket list hunt that you would like to do before you die then give us a call and let us know what that hunt would be like and why.  You'll have to listen to this episode to get the number.  You can read up on one of our bucket list that we wrote about here which is an Alaskan Caribou hunt: http://goo.gl/oYiWUV
Did you like this episode?
If so, please give us a positive rating on iTunes. You can use this link http://mybowrush.com/itunes * you must have an iTunes account to leave a review.
Follow Us On Facebook:

https://www.facebook.com/Mybowrush
Follow Us On Twitter:
http://twitter.com/mybowrush
Follow Us On Google +:
https://plus.google.com/+Mybowrush/posts
Share a badass catchphrase?
If you've listened to the whole podcast of each episode, you might have noticed that we added a catchphrase at the end that was sent to use by a listener.  The next one could be yours, so comment below and or send us an email with what you come up with and if we like it, we'll use it.
If you have any questions, feel free to comment below.