Podcast: Play in new window | Embed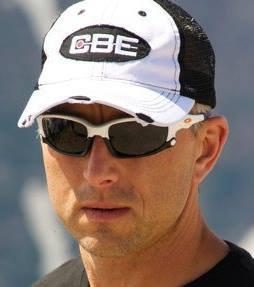 Welcome back to another awesome addition of The BowRush Podcast.  Both Travis and Scott are proactive towards staying physically healthy.  That requires a lifestyle that most of us bow hunters are already actively living.
Let's start off by asking if you've had the chance to listen to our previous episode #014 regarding off season fitness tips to keep you thin and ready for next year.  If you have, then you'll love this follow up episode with Anthony Dixon as he shares his side on how to handle mental and physical fatigue during the hunt right up to the moment of the shot.  You don't have to live out west to enjoy what he has to say.
— Elements we go over in the show are listed below.
How to handle mental fatigue during that shot opportunity:  The mental fatigue usually happens after the shot, but it's how you choose to handle that.  The best way Anthony has found to handle it is keeping the moment light.  You don't want to crack too many jokes, but it's all in how you choose to control that stress.  One way to keep your mind focused is to keep thinking about all the variables that are happening around you during the hunt.  Anthony always has a pad and pencil to bounce information off of it with his hunting partner.  The paper helps clarify your thought process with the individual.
Mentally Prepared:  Is your wife happy, are your kids happy, is your j.o.b. going well?  It's not just about your shot practicing.  You have to make a priority to be mentally prepared.  Something has to give during this time.  You might have to give up going to the bars at night.  Maybe you went to Crossfit the night you felt like not going.  It's all about what you do, or choose to do that gets you mentally prepared.  One of Anthony's number 1 thing he really watches for is that he doesn't like taking untested gear into the field.  If you know the gear works, it's ones less thing to think of while on the hunt.
Before the shot breathing tip that Anthony does:   There is no real good answer for this.  You just want to breathe.  If you hold your breath, all you are doing is creating a more anxiety moment to put your body thought.  What Anthony personally does is try to breathe and then exhale half a breath right at the moment you take the shot.   But timing is difficult.  It's great to practice it, though it doesn't always play out the way you are hoping.
Tips on preventing body fatigue: Anthony's first thing he does is a lot of running in the off season.  That or any type of sports that are anaerobic is best.  There is a balance on trying to build muscle while training for a hunt because you are trying to build shot muscle memory during the off season and if you are lifting weights and shooting, the days you do both, your shot will not be as effective.  The best thing is to start leaning down rather than build heavy muscles.  That being said, it depends on your current body strength, because some people might need to bulk up to be able to pull back a bow with very solid form.
**Anthony test to see if you need bulk up:  If you can sit on your butt with your legs out in front of you; the target is at 12 o'clock and your abdominal area is facing 2 o'clock; and if you can draw the blow cleaning then you might not need to lift weights.  But if you can't, you should start working out your back muscles and shoulders where they can handle that draw.
Another tip is to drink lots and lots of water.
In field body fatigue recovery methods to keep you at peek shape for the following days on your hunt:   Anthony eats full macronutrient meal in a form of tacos at night depending on if they base camp.  While on the stalk, Anthony packs protein in a form of nuts and some string cheese but he's carful with that because cheese is a binder when dealing with bathroom situations.
Anthony shares his tips on how to keep from muscle lockups while glassing for hours.  Let's say while one personal is in the group glassing, the rest should be behind him out of sight, either drinking water, doing jumping jacks, stretching, etc.  Basically doing some sort of motor movement activity to keep you loose. But know that it's going to suck to just man up.
Here is a really cool video Anthony did a while back showing some of this tips dealing with the last 30 seconds before the shot.



Did you like this episode? If so, please give us a positive rating on iTunes. You can use this link http://mybowrush.com/itunes * you must have an iTunes account to leave a review.



Follow Us On Facebook:
https://www.facebook.com/Mybowrush
Follow Us On Twitter:
http://twitter.com/mybowrush
Follow Us On Google +:
https://plus.google.com/+Mybowrush/posts
Share a badass catchphrase?
If you've listened to the whole podcast of each episode, you might have noticed that we added a catchphrase at the end that was sent to use by a listener.  The next one could be yours, so comment below and or send us an email with what you come up with and if we like it, we'll use it.
If you have any questions, feel free to comment below.