Podcast: Play in new window | Embed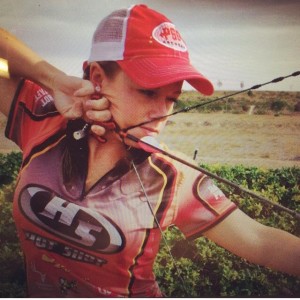 The Meaning of Pro Staff Is Finally Answered!
The term Pro Staff means Promotional Staff, it does not mean Professional Staff.  Sorry, everyone, to burst your bubble.  Jen explains why on this episode.
Jen shares great advice for new hunters which is to ask a ton of questions and sit on the information for a minute, then ask more from someone else and sit on that for awhile.   You'll learn so much more by asking different people and seeing different points of view.
Jen is a certified archery instructor from USA Archer.
Jen shares a great insight on the difference between food politic ideals and hunters ideals.  If you really think about it, they're kind of similar.  The biggest argument point that both sides seem to have is the term cruelty free and what it really means. It would help we hunters and non hunters become more educated and more conversations and stop being so reactive on both sides.
Jen shares her opinion in the differences between anti hunters and non hunters in this episode. You might be surprised at how similar they are.
Not every hunter knows what it's like to get death threats just because you share with the public your passion for hunting. That being said, Jen has had it a little harder these last few months.  Jen shares on some of the struggles she's dealing with on the show.
This episode is Part 1 of a two part conversation.   Check out part 2 Episode 013.
BR013 –  Don't be a defensive hunter, instead be reflexive – Jen "The Archer" Cordaro [Part 2]
QUICK URLS:
https://www.facebook.com/JenTheArcher
https://www.youtube.com/channel/UCGo2Yr9ffeNjDO0nx5ewoCQ
Did you like this episode? If so, please give us a positive rating on iTunes. You can use this link http://mybowrush.com/itunes * you must have an iTunes account to leave a review.



Follow Us On Facebook:
https://www.facebook.com/Mybowrush
Follow Us On Twitter:
http://twitter.com/mybowrush
Follow Us On Google +:
https://plus.google.com/+Mybowrush/posts
Share a badass catchphrase?
If you've listened to the whole podcast of each episode, you might have noticed that we added a catchphrase at the end that was sent to use by a listener.  The next one could be yours, so comment below and or send us an email with what you come up with and if we like it, we'll use it.
If you have any questions, feel free to comment below.