Podcast: Play in new window | Embed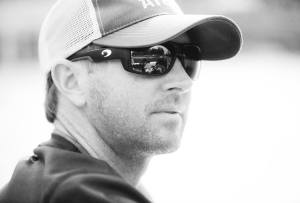 So why do we take photos of the animals we kill?
Simple…. Proof!
But that doesn't mean the photos have to look like crap.  That's why we brought on Shane Durrance to give us some much needed tips on getting those awesome photos to help tell the story to your buddies.  It's not just point and shoot – look at the camera and smile – anymore.  We're media driven nuts posting on Instagram, Facebook and all other types of social sites just to get our 15 minutes of fame (so-to-speak).
Photos Tips from Shane:
Don't straddle your buck when taking success photos, get behind it and raise the head up high which will make the animal more impressive.
Take shots looking at the animal instead of just looking at the camera.
Buy the iPhone extra lenses for about $60.00 which will give you a zoom and or wide-angle shots.
Shane gives his top tip when using an iPhone and Costa's sunglasses.
Make sure there aren't any forward ground or background objects in view.  Plus you don't have to take photos where you found the game animal laying, drag them to an area that looks more presentable for a photo.  Try to pick an area where there is completely open shade to help cut down on specular lights.
URLS to Checkout:
Did you like this episode? If so, please give us a positive rating on iTunes. You can use this link http://mybowrush.com/itunes * you must have an iTunes account to leave a review.



Follow Us On Facebook:
https://www.facebook.com/Mybowrush
Follow Us On Twitter:
http://twitter.com/mybowrush
Follow Us On Google +:
https://plus.google.com/+Mybowrush/posts
Share a badass catchphrase?
If you've listened to the whole podcast of each episode, you might have noticed that we added a catchphrase at the end that was sent to use by a listener.  The next one could be yours, so comment below and or send us an email with what you come up with and if we like it, we'll use it.
If you have any questions, feel free to comment below.