Podcast: Play in new window | Embed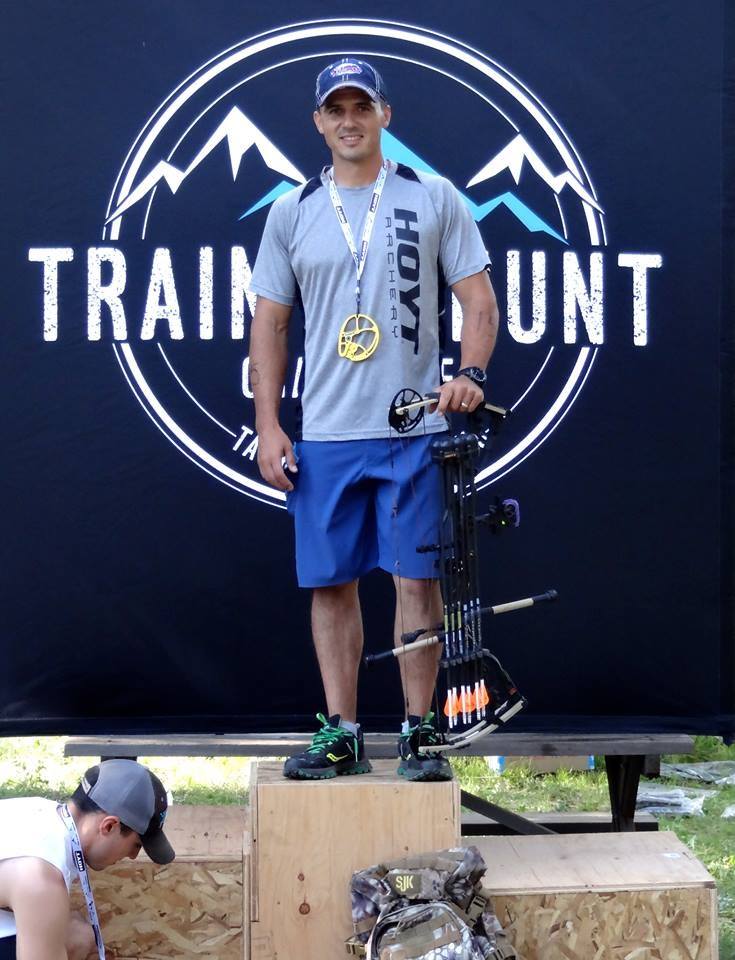 Today we brought on Phil Mendoza from No Limits Archery, who happens to be heavily involved in Train to Hunt and the archery challenges they have created.  Phil shares on what it takes to win the Train to Hunt archery challenges and sure enough, being fit is one of those things.  This is a perfect subject to cover with Phil as we dive in to training tips to help get you physically prepared to pack out your game meat.  Since Phil owns an archery shop, we asked him his personal opinion on what a new archer needs to know when looking to buy your first bow.  This episode of The BowRush Podcast is full of great advice.  Enjoy!
Training Tips:
When practice shooting, after you've shot a few times and are going to retrieve your arrows from the target, do lunges between your shooting distance and the target. You'll feel a difference in your legs and knees afterwards.
Take stairs when you can, off season and wear your pack while walking up and down stairs.
Plan out your workout routine months beforehand and write down your process so that you can see what needs more attention before an archery event or hunting adventure.
Safety Backpack Tips:
When packing out your game meat using a backpack, a good way to get up would be to role over and do a pushup while standing instead of lifting the pack up using your back.
Have a proper backpack with most of the weight on your waist belt rather than your shoulders.
Make sure it fits and comfort is key, because of your torso length as not everyone is built the same.
Prefers the Kifaru Duplex Frame Packs.
 Basic Knowledge for Beginners Trying to Get into Bow Hunting:
Always try to go to a pro shop first before a box store!
Take time to hang out at the pro shop and listen in on other people's conversations about archery.
Trivial  Terminology:
What is a valley?

It's where you are at the back end of your draw cycle.
Show Quick URLS:
Did you like this episode? If so, please give us a positive rating on iTunes. You can use this link http://mybowrush.com/itunes * you must have an iTunes account to leave a review.



Follow Us On Facebook:
https://www.facebook.com/Mybowrush
Follow Us On Twitter:
http://twitter.com/mybowrush
Follow Us On Google +:
https://plus.google.com/+Mybowrush/posts
Share a badass catchphrase?
If you've listened to the whole podcast of each episode, you might have noticed that we added a catchphrase at the end that was sent to use by a listener.  The next one could be yours, so comment below and or send us an email with what you come up with and if we like it, we'll use it.
If you have any questions, feel free to comment below.