Podcast: Play in new window | Embed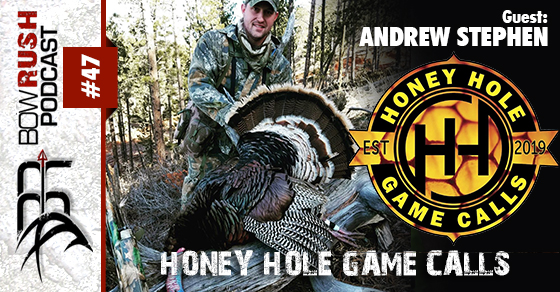 In this episode, we brought on Andrew Stephens to talk about turkey hunting and the game calls that they make.  Andrew even shared some tips on how to make turkey sounds while using their calls.  Enjoy!
Follow Honey Hole Game Calls:
Did you like this episode?
If so, please give us a positive rating on iTunes. You can use this link http://mybowrush.com/itunes * you must have an iTunes account to leave a review.
Follow Us On Facebook:

https://www.facebook.com/Mybowrush
Follow Us On Instagram:
http://instagram.com/mybowrush

Follow Us On Twitter:
http://twitter.com/mybowrush
If you have any questions, feel free to comment below.