Podcast: Play in new window | Embed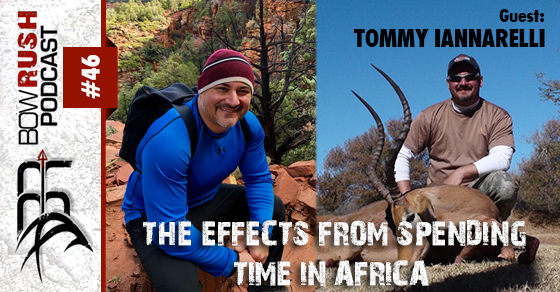 In this episode, we brought on Tommy Lannarelli to talk about the effects of spending time in Africa.  This is a two-part episode which you'll be able to hear the second half on a future episode.  Enjoy!
Did you like this episode?
If so, please give us a positive rating on iTunes. You can use this link http://mybowrush.com/itunes * you must have an iTunes account to leave a review.
Follow Us On Facebook:

https://www.facebook.com/Mybowrush
Follow Us On Instagram:
http://instagram.com/mybowrush

Follow Us On Twitter:
http://twitter.com/mybowrush
If you have any questions, feel free to comment below.