Podcast: Play in new window | Embed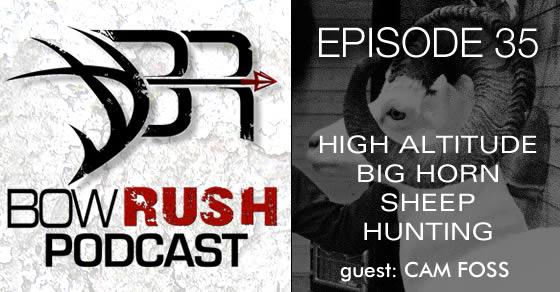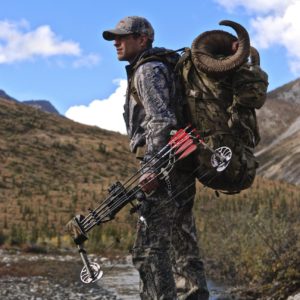 Canada's Big Horn Sheep (Ram) are one of the all time top ultimate hunts that almost every hunter has on their bucket list.  It comes with no surprise that there are some that hunt these hard to kill animals every year and have come to understand what it truly takes to hunt Big Horn Sheep (Ram). We spoke with Cam Ross who resides in Canada and is just one of many who has had the opportunity to hunt Ram.  It's not an easy task to attempt without proper mindset and pre-training/preparation.  Cam was graciously willing to take some time to share with us some of his stories.
Show Notes:
Rams escape to higher ground which is one of the reason why they have a long lifespan.  Cam uses the term "number of winters" to relate to how many years the animal has lived.
You need to have quality gear to handle the variation of weather conditions.
You need to be not only physically ready, but also mentally ready for taking on Big Horn Sheep.
Some advantages to being a native Canadian is that you can get almost all individual hunting tags for around $60.00 and that also including Big Horn Sheep (Ram) as well.  Canada might have higher taxes, but heck, with the cost of the tags, it might be worth looking at moving to Canada.
Cam works on shooting at different angles and putting his body in different difficult positions in the preseason.  He will even put on a bag and put himself in as many uncomfortable situations so that he can stretch his ability during the season.  He will even wear his heavy camo clothing during the offseason to help train.
Give yourself about two years to plan out your first Big Horn Sheep hunt. This will give you time to reach out to many hunters, guides and outfitters and learn as much as you can.  Don't try to rush this type of hunt, because it requires a lot of preparation.  It can be done last minute but you really need to know what you are getting yourself into.
Know the local regulations for taking a sheep.  Some areas require that the sheep be at least 7 1/2 years or older or full curl.  Each province can be different.  Also, full curl means that the horns curls past the bridge of its nose. It's also up to interpretation but it's best to find out ahead of time.

Top 5 Things Cam carries at all times when hunting:
Bow and arrows.
Backpack.
Really good pair of boots.
A really good pair of binoculars and rangefinder.
A backpack target *gives you practice shot opportunities while out in the field to double check that your bow is still tuned.
Cool Travel Tip: Cam sometimes puts a bicycle sticker on his bow case which he feels helps when traveling.  Some people think the bow case is just a bike broken down in parts for shipping.  Not a bad idea if traveling in known areas where anti hunters might be a problem.
Quick URL Links:
Did you like this episode?
If so, please give us a positive rating on iTunes. You can use this link http://mybowrush.com/itunes * you must have an iTunes account to leave a review.
Follow Us On Facebook:

https://www.facebook.com/Mybowrush
Follow Us On CamoPhoto: *mobile app only
http://camophoto.co
* search for @mybowrush

Follow Us On Twitter:
http://twitter.com/mybowrush
Follow Us On Google +:
https://plus.google.com/+Mybowrush/posts
Share a badass catchphrase?
If you've listened to the whole podcast of each episode, you might have noticed that we added a catchphrase at the end that was sent to use by a listener.  The next one could be yours, so comment below and or send us an email with what you come up with and if we like it, we'll use it.
If you have any questions, feel free to comment below.